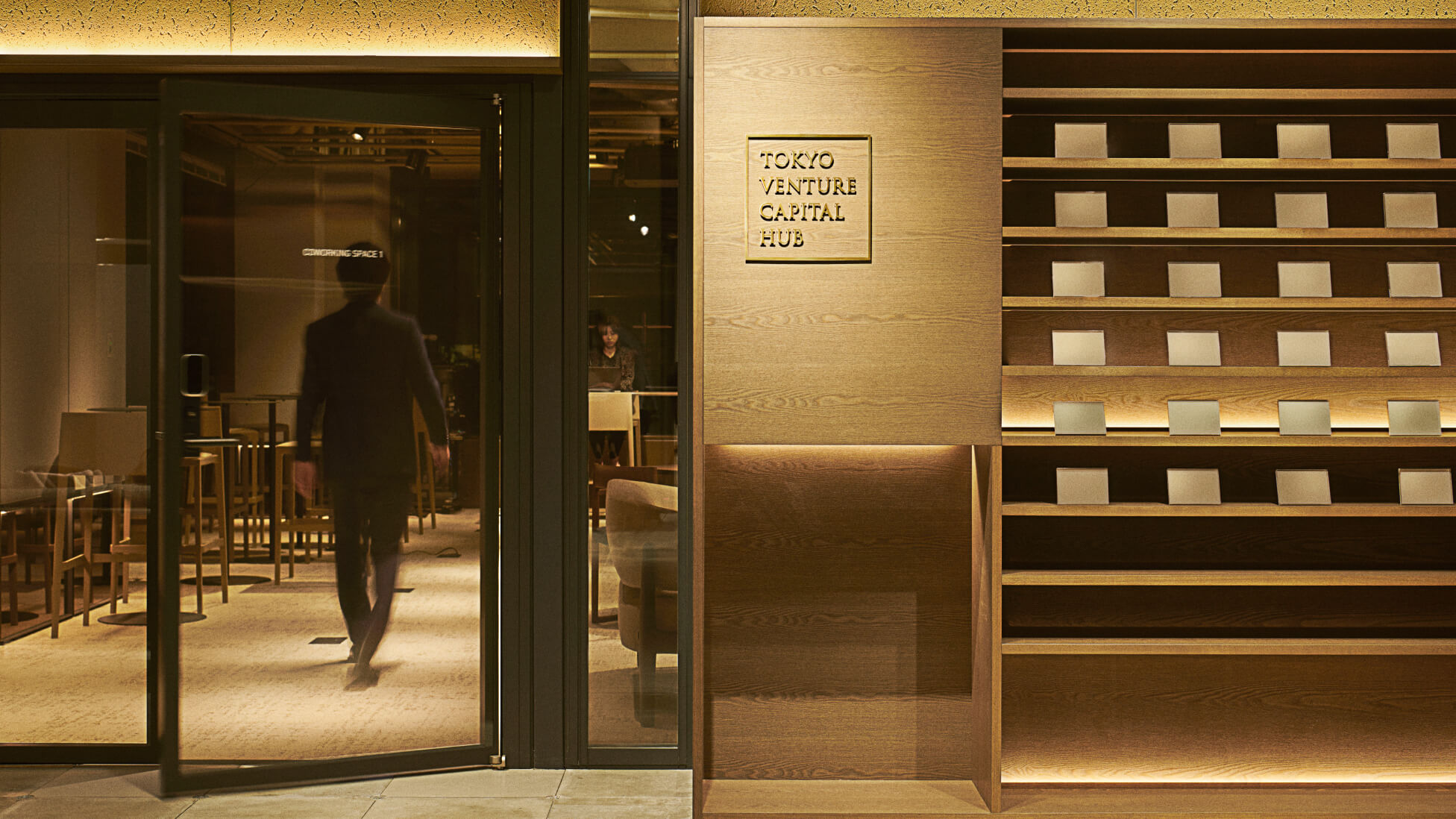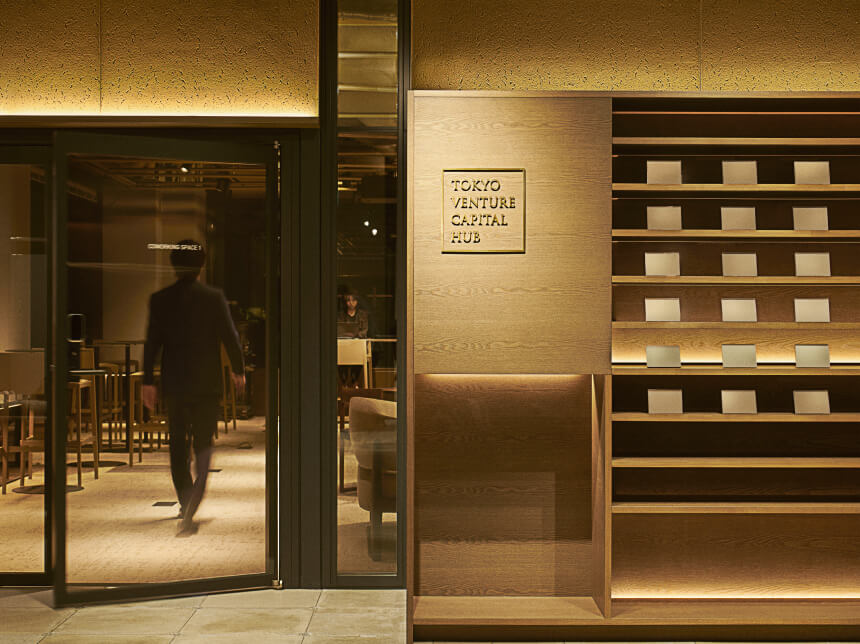 Japan's first large-scale
venture capital
Accumulation base
Japan's first large-scale
notice
Some stores in Station Tower will open on October 6th.
Temporary notice: Some stores in Station Tower will open on October 6th.
T Market: Opened on 10/6 *Added in parentheses to facility name

Jetset (opened 10/6)
MANI PEDI the SALON (opened 10/6)
Big Mama (opened 10/6)
Starbucks Coffee (opened 10/6)
Toranomon Hills Station Tower store (opened 10/6)
PARK7 (opened 10/6)
Re.Ra.Ku (opened 10/6)
Dr.stretch (opened 10/6)
THE BARBER (opened 10/6)
Hakuyosha (opened 10/6)
Building a new innovation ecosystem where startups, venture capital, and large companies grow while complementing each other's challenges.
A total of approximately 70 companies are gathered here, including the Japan Venture Capital Association, independent VCs that drive Japan's VC industry, and corporate venture capital companies based on large Japanese companies. We will promote the creation of startup companies through collaboration with other facilities such as "ARCH" and "CICTokyo" in Toranomon Hills.
Aiming for the growth and expansion of Japan's VC industry as a whole by building collaboration by creating bases where VCs and CVCs gather.
With the cooperation of players with a wide range of knowledge and networks, mainly the Japan Venture Capital Association and independent VCs, we aim to grow emerging VCs, corporate venture capitals, etc. as risk money providers and expand the industry as a whole. We support both hardware and software.
Learning
We plan content that allows you to acquire the knowledge and skills necessary to support startups. Rather than a one-sided seminar where there is a clear separation between the instructor and the participants, we aim to create a place of learning and sharing where participants can be active in a seated format.
Featured investment themes
Synergies with existing businesses
Matching
Through our network not only within TOKYO VENTURE CAPITAL HUB but also with the innovation communities "CIC Tokyo" and "ARCH" in Toranomon Hills, we will support the provision of the information and knowledge necessary for risk money investment for tenant companies.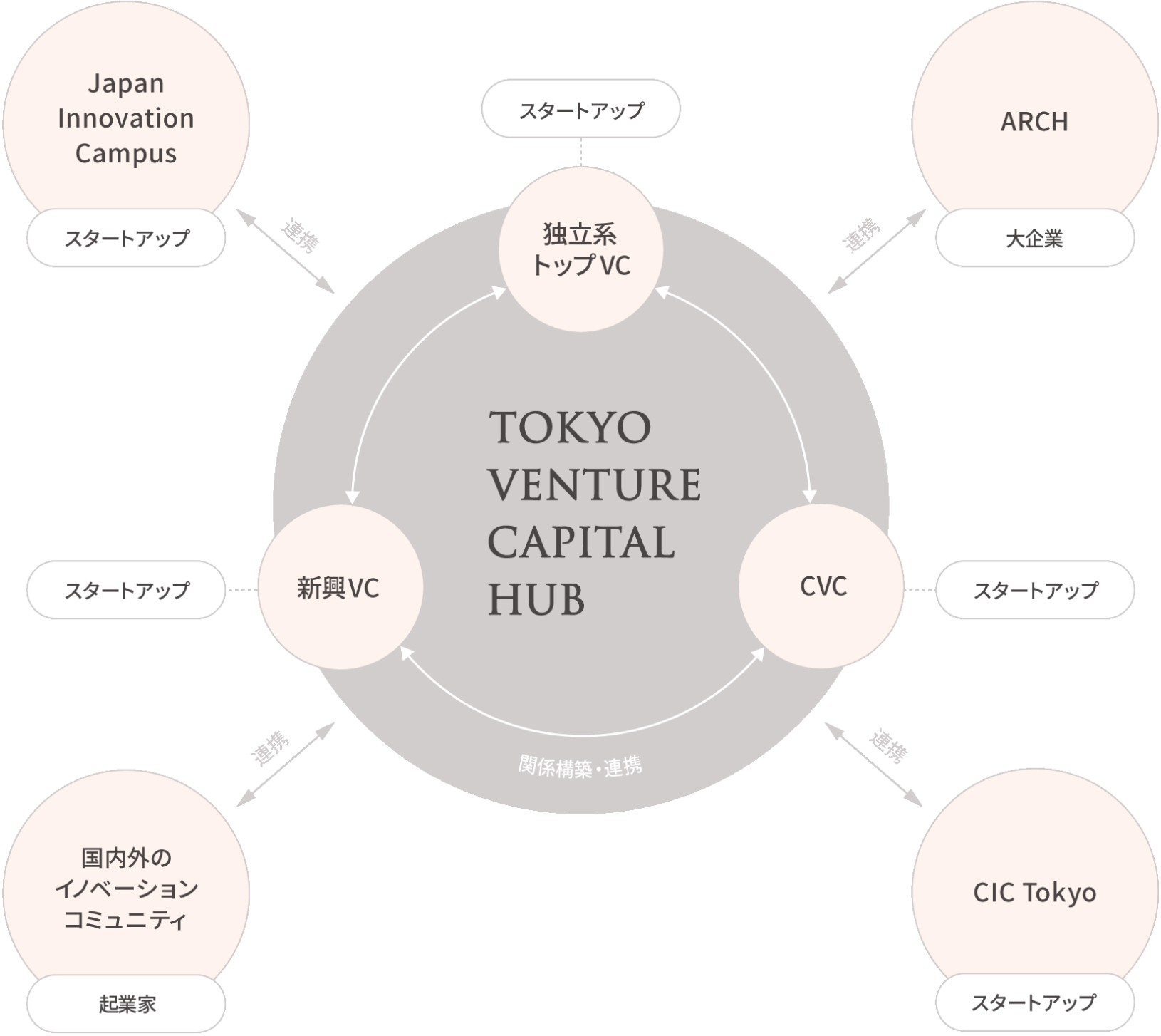 Event
In addition to creating encounters with the latest technology, trends in each industry, and promising investment targets, various events are held to exchange and share information on issues faced in CVC and VC management, knowledge for solving them, etc. It will be held.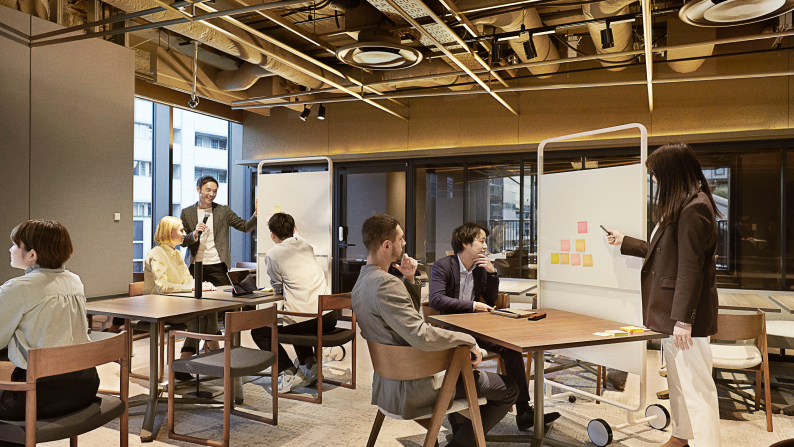 ideathon
Seminars to learn about the latest technology and industry trends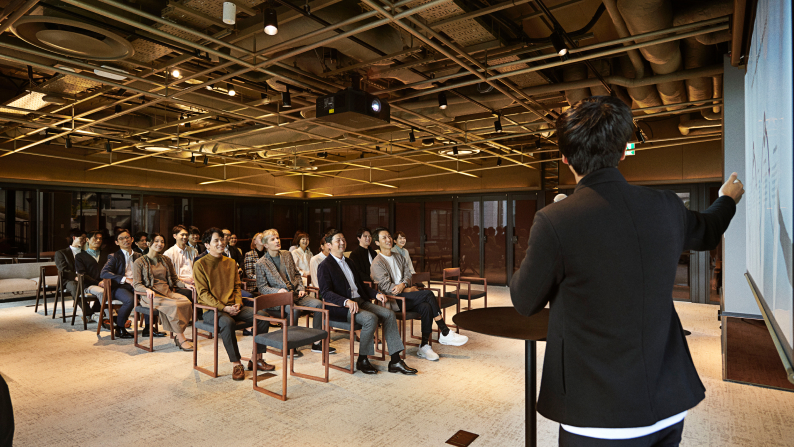 pitch event
An event to invite top independent VC personnel as lecturers to deepen mutual understanding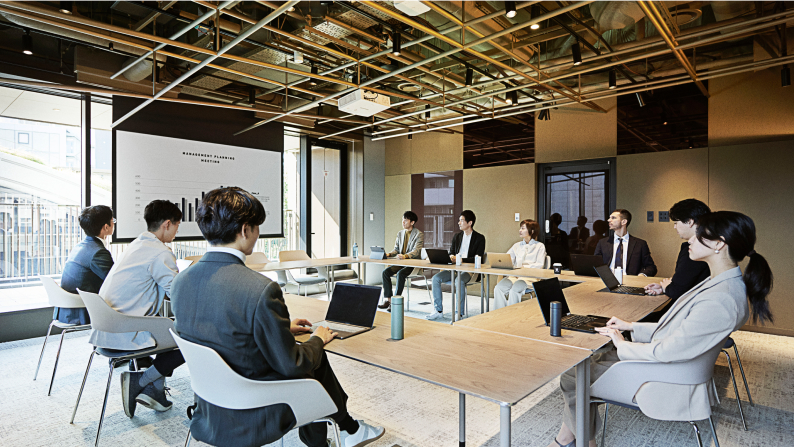 Industry trends/trend seminars
Events ranging from casual to formal are held regularly as opportunities for networking among members.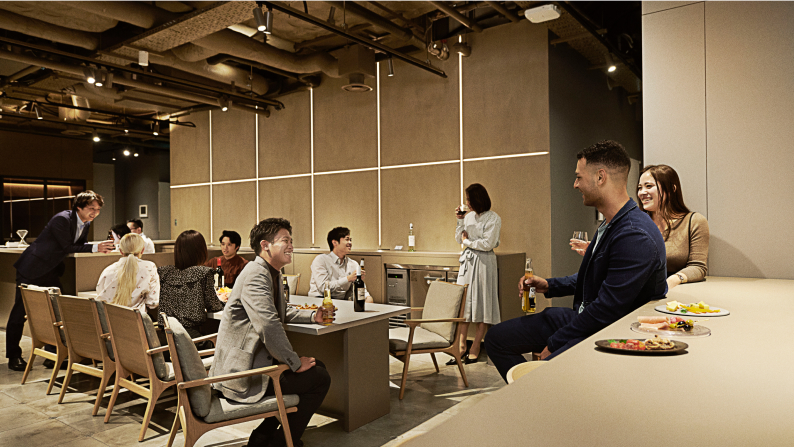 Exchange meeting
Providing opportunities to meet promising investment targets and communicate the challenges faced by your company
Space
TOKYO VENTURE CAPITAL HUB, located on the 4th and 5th floors of Garden Plaza B, one of the most iconic landscapes of Azabudai Hills, provides an environment that is easy for startups to access and a workplace that accommodates the diverse needs of tenant companies. Masu.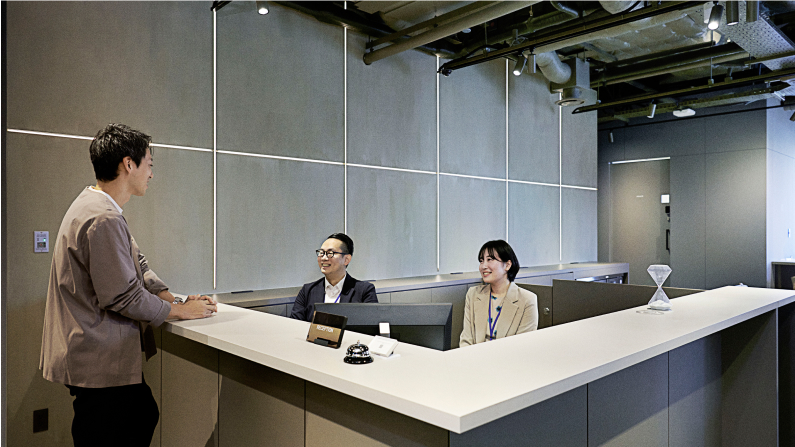 reception
A community manager is stationed at the facility. In addition to providing daily consultation to members, we also serve as a hub for networks both inside and outside the facility, supporting the promotion of participating companies' businesses.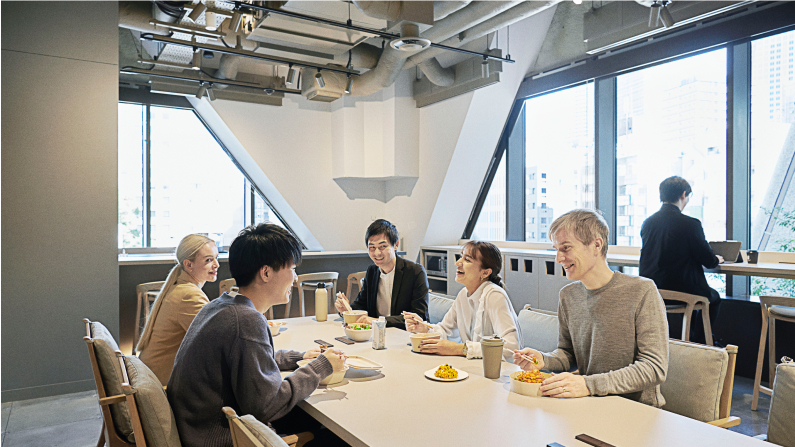 Foyer/Kitchen
Open space adjacent to reception. Equipped with a pantry, it serves as a place for casual interaction among members.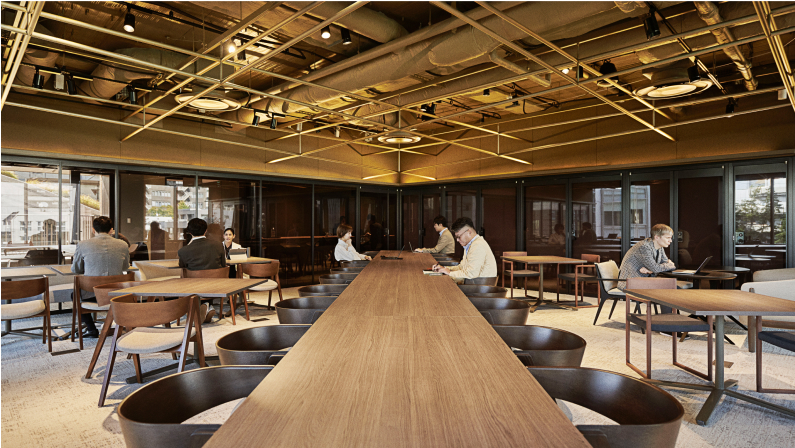 coworking space
The central space of the facility has two large and small rooms, with a total of 80 seats. Everyday life becomes a place of activity for cowork members. It can be converted into an event space that can accommodate up to 90 people, so it can be used as a stage for seminars and study sessions of various sizes.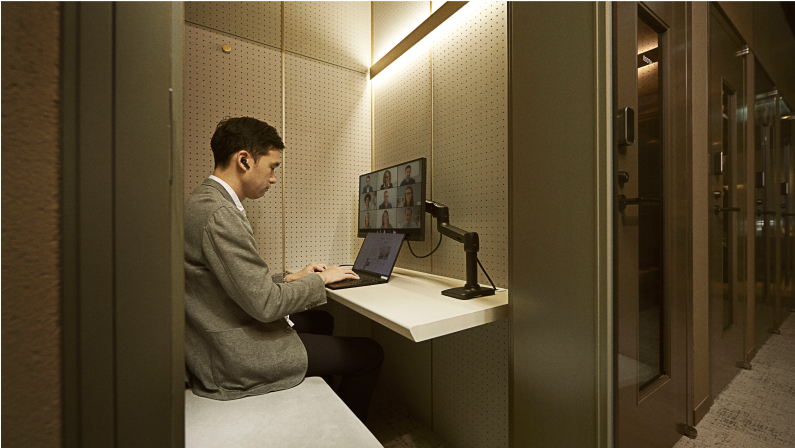 booth
The perfect space for meetings and brainstorming in an unusual environment. It can also be used as a collaborative space with other companies, supporting the team's value creation.
5th floor, Garden Plaza B, 5-9-1 Toranomon, Minato-ku, Tokyo 105-0001